219
Best Condos For Sale in THAILAND
Condos For Sale in
THAILAND
Condos For Sale in THAILAND
{{x.title }}
Condo
{{x.type}}
{{x.location_name}}
{{x.beds}}

{{x.bathroom}}
More
{{x.type}}
{{x.location_name}}
{{x.land_size}} area
More
{{x.title}}
Code

{{x.property_id}}

Location

{{x.location_name}}

Land Size
Agent
SAVE
SAVE
View More


An Independent Realtor
As a foreigner, it can be challenging to look for Phuket property for sale. Many times just locating the correct information can be exhausting. Our company specializes in assisting foreigners who are interested in acquiring condos for sale in Phuket Thailand. We also help clients looking to sell their condos. 
Currently, we have over 250 active condo and apartment listings with a healthy mix of leasehold and foreign freehold ownership. Since 2013, Phuket Realtor has helped hundreds of clients safely enter and exit the Thailand property market. 
Difference between Apartments and Condominiums for sale in Phuket Thailand
It is first important to point out that apartment buildings differ from registered condominium buildings in Thailand. With apartment buildings, buyers only receive an interest in their separate units and no shared interest in the common area. Apartment owners have no say in the management of the building, property, or common areas.

Registered condominiums in Thailand are a special form of property set up by the Thai government for foreign ownership. This was set up over 40 years ago to encourage foreign investment in the Thailand property market. With registered condominiums in Thailand, buyers receive ownership of their separate units and co-ownership of the common property by way of a "juristic person" or co-owners association. 
Developers must follow certain procedures and comply with certain regulations in order to obtain a registered condominium license for their development properties. In Phuket Thailand, approximately 90% of new developments will apply for a registered condominium license.
Foreigners are legally allowed to purchase apartments and condominiums in Thailand. Foreign clients interested in condominiums or apartments have three legal options: leasehold, foreign freehold, and setting up a Thai company.


Condominium and Apartment Leasehold Ownership
One ownership option is leasehold. Once registered, the lease becomes a lien upon the title deed for the unit. As a legal interest, it also means that an apartment or condominium can be bought, sold, or transferred. 
When buying a leasehold apartment or condominium in Thailand, it is common to come across a 30+30+30 leasehold structure. This is basically a 90-year lease, registered in 30-year blocks at the land office. It does require extending the lease at the end of each term and according to the contract. Some investors prefer purchasing leaseholds due to the tax advantages.


Condominium Foreign Freehold Ownership
Another ownership option is purchasing a Thailand condo for sale as foreign freehold ownership. Condominium freehold is a special legal type of freehold that foreigners can directly and legally own in Thailand. The Thai Condominium Act clarifies the law related to condominium freehold properties and provides a degree of "consumer protection" for buyers. 
Only 49% of the registrable area of a condominium development can be allocated to foreign freehold ownership. This is referred to as the foreign freehold quota. Taxes on Thailand condos for sale are only collected at the time of transfer and no taxes are collected annually.


Thai Freehold Ownership
Another structure for foreign buyers is setting up a Thai company to purchase the Thailand condo for sale. This is not very common with the purchase of a condominium but for some buyers it makes sense. A local property law firm can set this up within a couple of weeks. As long as the foreigner complies with the law, this option offers a good degree of indirect ownership and control.
Condominium Title and Ownership
As a buyer, you need to be aware of the various title deeds for property in Thailand to better understand what you are being offered. Titles are the most common evidence to prove ownership, rights of possession, and other interests in property. In Thailand, there are various types of titles and each provides a different level of security for the owner.

Registered condominiums have a special title or condominium title called Or Chor 2. This title shows the ownership of the individual unit and the share of co-ownership of the common property. This special title deed lists the location and deed number of the land along with the floor plan of the Thailand condo for sale and the ratio of common property.
Phuket Realtor can Help
As an independent realtor, we assist clients with apartments for sale in Phuket Thailand. We also help our clients with selling their Thailand apartments. As prices continue to rise in Phuket we strive to help clients understand the reasons why and the benefits of investing here. It's a fact, land prices have been rising at an average of 13% per year since 2005.
Apartments for sale in Phuket have been consistently increasing in value. The price of land has been rising due to many reasons. After the 2004 Tsunami, the government instituted new zoning regulations that restrict and limit the amount of building and development on the island. 
The new zoning laws also restricted the location and height of apartment and condominium buildings. When struggling to understand property prices in Phuket Thailand, keep in mind that the new stricter zoning regulations will ensure that the island stays beautiful and green for the younger generations to appreciate in the future.
Local Experts
Working with a good realtor and a good lawyer is important in Thailand. Investing in a foreign property market can be tricky at times and a local expert can help guide you through the proper steps and ensure a safe and successful transaction. 
At Phuket Realtor, we take great pride in making sure our clients stay happy and fully understand their ownership as many are purchasing a condominium or apartment in Thailand for the first time. Our professional realtors will discuss your requirements first and then suggest a property that meets your needs from our inventory of apartments and condominiums for sale. 
We can assist you at our office or pick you up from your resort or hotel. We will then arrange property viewing and inspections based on your stated needs and requirements.
When it comes to selling your apartment or condominium, we offer some of the lowest commission rates on the island similar to a discount broker.
We specialize

in helping foreigners make successful real estate investments in Phuket Thailand. Our friendly and professional team advises and guides foreigners with reliable and honest communication providing a stress-free but efficient search process. Whether you're looking to purchase or liquidate a unit, we will work hard to achieve 100% satisfaction.
Phuket Realtor was founded in 2012, and we owe our ongoing success to our close alignment with our 
company's statement mission, vision, and values
.
 If you have ever thought about owning a holiday home on one of the most exciting islands in South East Asia, Phuket Realtor can help assure it goes smoothly. 
Contact us
 today at +66 93 606 0906 to move forward.
Show More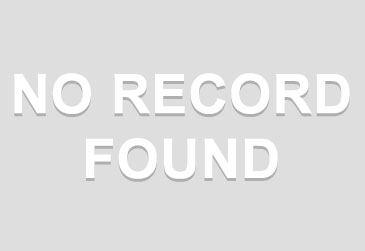 Don't have account
By creating an account with us you will be able to save your favourite properties, edit your property for sale in your account and more. Your information will not be shared or exchanged. Please refer to our Privacy Policy and Terms of Service.
Create an account
Please display the website in portrait mode!