Villas For Sale in THAILAND
{{x.title}}
Condo
{{x.type}}
{{x.location_name}}
{{x.beds}}

{{x.bathroom}}
Detail
{{x.type}}
{{x.location_name}}
{{x.land_size}} area
Detail
{{x.title}}
Code

{{x.property_id}}

Location

{{x.location_name}}

Land Size
Agent
SAVE
SAVE
View More
Buy House in Thailand | 
Houses for Sale in Thailand
You know how challenging it can be at times for a foreigner to buy a house in Thailand or locate Thailand houses for sale. We specialize in helping foreigners (ex-pats) acquire the best houses for sale. In fact, we have helped hundreds of clients safely buy a house in Thailand and safely exit the Thailand property market since we began operating in 2013. 
Are you looking for investment opportunities in Thailand? 
Phuket Realtor offers a variety of houses for sale in Thailand. Our local property listings are in prime locations throughout the Phuket province. Our professional Realtors are qualified to provide you with complete guidance from the beginning of your home search and throughout the entire buying process. We are also here to help you sell your home. We work with all developers in the Phuket province and are not limited in scope in any way. Including working with co-brokers if and when necessary for houses for sale in Thailand.



Villa in Thailand for Sale | 

Thailand House for Sale
As independent Realtors, we help our client sell their Thailand property and or find a villa in Thailand for sale. As prices continue to rise in the Phuket province we strive to help our clients understand the reasons why and the benefits of investing here. It's a fact, home prices have been rising consistently every year since 2005 which was the last market low. This is mainly due to demand but also due in part to the Phuket zoning regulations that restrict the amount of building on the island. When looking for a Thailand house for sale keep in mind that the Phuket zoning regulations will ensure that the island stays green in the future for the younger generation to appreciate.
Why do you need a Realtor in Thailand?
Working with a good Realtor is important in Thailand. Investing in a foreign property market can be tricky and many times complicated so you need a knowledgeable professional to guide you through the process and to ensure a safe and successful transaction. Much of our business is from referrals. At Phuket Realtor, we take great pride in making sure our clients stay happy and fully understand their transactions as many are buying a home in Thailand for the first time.
Realtors in Thailand are not regulated and there is no current Multiple Listing Service (MLS). As you can imagine, this makes the local property market more challenging to navigate. With no penalty for non-disclosure, you really need to work with someone that you can trust, who knows the market and will take the time to listen and understand your needs. Our Realtors will discuss your requirements first and then suggest the area's best homes for sale and then take you to view them. We work together in finding a home that fulfills your expectations and most importantly stays within your budget.
How can Phuket Realtor help you?
Phuket Realtor has become one of the leading property agencies for buying and selling homes in Thailand. We enjoy the personal connections and the satisfaction of matching the right Thailand house for sale or villa in Thailand for sale with the right client. At the same time, we ensure our sincere efforts in marketing and selling your property. If you are presently looking for a trusted and reputable Realtor in Thailand, please give us a call today at +66 93 606 0906 to discuss your needs.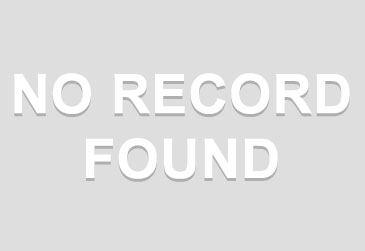 Find out more about this property

Don't have account
By creating an account with us you will be able to save your favourite properties, edit your property for sale in your account and more. Your information will not be shared or exchanged. Please refer to our Privacy Policy and Terms of Service.
Create an account
Please display the website in portrait mode!