Land For Sale in THAILAND
{{x.title}}
Condo
{{x.type}}
{{x.location_name}}
{{x.beds}}

{{x.bathroom}}
Detail
{{x.type}}
{{x.location_name}}
{{x.land_size}} area
Detail
{{x.title}}
Code

{{x.property_id}}

Location

{{x.location_name}}

Land Size
Agent
SAVE
SAVE
View More


Land for sale in Phuket | Land for sale Thailand
You probably know already how challenging it can be for a foreigner to buy land for sale in Thailand. Many times just locating Thailand property for sale can be exhausting. Our company specializes in assisting foreigners interested in acquiring Phuket land for sale. We also help clients looking to sell their land. Currently, we have over 50 active land listings all with proper title deeds. Since 2013, Phuket Realtor has helped hundreds of clients safely buy land for sale in Phuket, and others safely exit the Thailand property market. 
Ownership
In Thailand by law, foreigners are not allowed to directly own land. Our foreign clients interested in buying land for sale in Thailand have three options: either lease the land, set up a Thai company, or work with a Thai partner.
The first option is simply to acquire the land on a leasehold basis. The maximum lease on land for sale in Thailand is 30-years with the possibility for 2 extensions written into the contract. This would be a total lease term of 90-years. While a leasehold may not offer direct ownership, it does offer exclusive rights to the use of that land and property. Leasehold rights are registered on the back of the title deed at the land office. It does require some work at the end of each 30-year lease but can be a simple and hassle-free way to enjoy and purchase Thailand property for sale. Retirees wanting to build a holiday home may find this solution attractive.
The second option for foreign buyers is setting up a Thai company to purchase property in Thailand. This holding structure offers more ownership rights than a leasehold structure. A good local property law firm can set this up within a couple of weeks. As long as the foreigner complies with the law, this option offers a good degree of indirect ownership and control for purchasing Thailand property for sale.
The third option is the work with a Thai partner and both sign a contract. With the help of a good local property law firm can set this up within a short amount of time. It's important the contract is structured correctly to minimize your risks including in the contract a succession clause.
Title
As a buyer, you need to be aware of the various title deeds and land titles for property in Thailand to better understand what you are being offered. Land titles are the most common evidence to prove land ownership, rights of possession, and other interests in property. In Thailand, there are various types of land titles and each provides a different level of security for the owner.

Remember, the property title is proof of ownership; therefore the quality of the land title deed determines the fundamental security of your investment. For this to work when buying land for sale in Phuket, you should only consider land that comes with a Chanote, Nor Sor 3, or Nor Sor 3 Gor land title. These titles can be sold, leased, transferred, and used as mortgage collateral. They are the only titles over which can be registered for the right of ownership and or lease to exist.
Phuket land for sale | Thailand property sale

As an independent Realtor, we help our clients sell their land and property. We also help our clients find Phuket land for sale. As prices continue to rise in Phuket we strive to help our clients understand the reasons why and the benefits of investing here. It's a fact, land prices have been rising at an average of 13% every year since 2005. This was the last market low and the year after the Tsunami. 
Land for sale in Thailand has been consistently rising due to increased demand. Land for sale in Phuket has been consistently rising due to increased demand and reduction in supply. After the Tsunami, the government instituted new zoning regulations that restrict the amount of building on the island. When struggling to find land for sale in Phuket, keep in mind that the new zoning regulations will ensure that the island stays beautiful and green for the younger generations to appreciate.
An Independent Realtor
Working with a good Realtor is important in Thailand. Investing in a foreign property market can be tricky at times and a local professional realtor can help guide you through the proper steps and ensure a safe and successful transaction. 
At Phuket Realtor, we take great pride in making sure our clients stay happy and fully understand their transactions as many are buying land in Thailand for the first time. Our realtors will discuss your requirements first and then suggest Phuket land for sale that meets your needs. We can assist you at our office or pick you up from your hotel. We will then arrange viewings based on your stated requirements.
We can also assist you in selling your Thailand property for sale. We offer some of the lowest commission rates on the island similar to a discount broker.
We specialize in helping foreigners to make successful real estate investments in Thailand. Our friendly and professional team advise and guide foreigners with reliable and honest communication providing a stress-free but efficient search process. Whether you're looking to purchase or liquidate a property, we will focus on your requirements, listen to your stated needs, and work hard to achieve 100% satisfaction.
Phuket Realtor was founded in 2012 and owes its ongoing success to its close alignment with the company's mission, vision, and
values
. If you have ever thought about owning a holiday home on one of the most exciting islands in South East Asia, Phuket Realtor can help assure it goes smoothly.
Contact us
 today about land for sale in Thailand.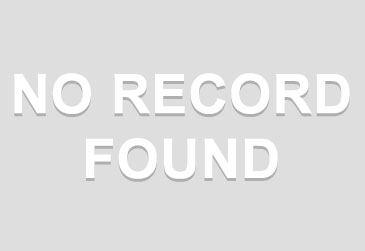 Don't have account
By creating an account with us you will be able to save your favourite properties, edit your property for sale in your account and more. Your information will not be shared or exchanged. Please refer to our Privacy Policy and Terms of Service.
Create an account
Please display the website in portrait mode!