Houses for Sale in Thailand | Skylight Villas Kamala | Modern & Cozy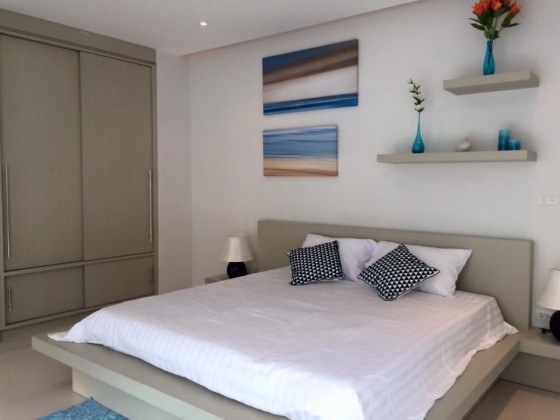 hotel
2

Bedroom
2

Bathroom
info_outline
Leasehold
Ownership
Floor Plans General Information
Facilities

24hr Security

Private Parking

Private Pool
Amenities

A/C

Cable TV

Internet

Western Kitchen

Oven

Built-In Furniture

Terrace/Balcony
Distance to
Airport: 40 minutes
Beach: 5 minutes
Market: 5 minutes
Intl School: 25 minutes
Description
Houses for Sale in Thailand
The two-bedroom private pool villa offered by SkyLight presents an exciting opportunity for prospective buyers. It is important to note that the information you provided indicates that the villa was being offered "off-plan" with a scheduled completion in 2015. Please be aware that my knowledge was last updated in September 2021, and I cannot provide real-time information on specific properties.
SkyLight villas are situated in a secluded location, offering breathtaking mountain views while still being conveniently located just three minutes away from Kamala beach. This combination of privacy and proximity to the beach allows residents to enjoy a serene environment while having easy access to the coastal amenities and attractions.
The land on which the villas are built is structured as a 90-year leasehold, with a lease term of 30 years, renewable for two additional 30-year terms. This provides long-term security and use of the property. On the other hand, the villa itself is structured as freehold ownership, which means you have complete ownership and control over the property.
One of the notable features of these houses for sale in Thailand is the private rooftop terrace. This space offers a panoramic view of the surrounding mountains, allowing residents to relax and take in the natural beauty of the area. It can serve as a peaceful retreat or an entertaining area for social gatherings.
It's worth mentioning that the provided pictures are of the showroom, giving you a visual representation of the style and design of the villa. For the most accurate and up-to-date information regarding the availability, completion status, and pricing of the villa, it is recommended to contact the developer or real estate agent associated with SkyLight villas directly.